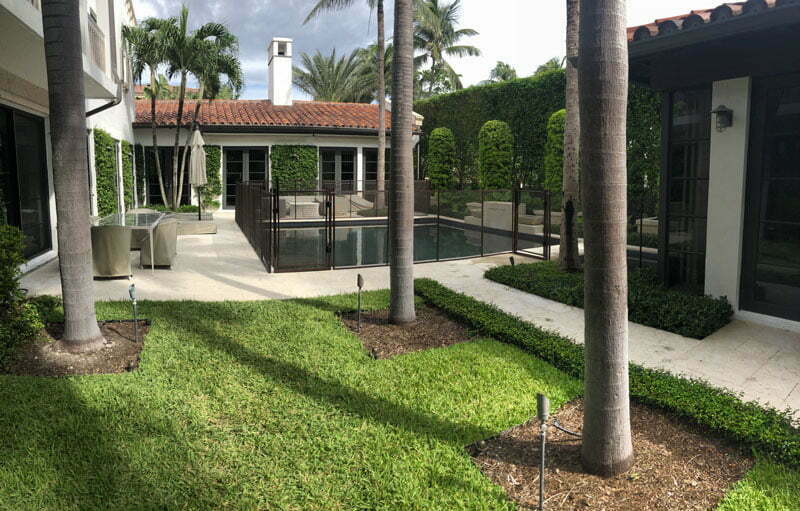 What differentiates Pool Safety Fence of Florida is our ability to look at each job through a parent's eye. We all have children so each job is completed as if it's for our own kids. We take pride in our work and it shows where ever we go. From the moment you contact us, you are family. Your family is our priority and we work hard to keep you safe and satisfied. We answer the phone and get to your location as quickly as possible. Our pricing is competitive and our installation experience is second to none. If you need a safety pool fence, pool net, or cover, then please call us and let us protect your family!
We have the Know-How and Experience
Pool Safety Fence of Florida brings over 20 years of pool experience. This experience gives us the ability to guide you in keeping your family and pets safe. With our ability to point you in the right direction and your motivation, we will work together to come up with the best plan for your family.
We Offer Only Top-Rated Pool Safety Products
Pool Guard has been the leading manufacturer of safety pool nets, safety pool covers, and of course safety pool fences. Together with Pool Safety Fence of Florida, we are committed to protecting anyone that reaches out to us!
Veteran Installers and Professional Installation
The west coast of Florida from Marco Island to Port Charlotte has seen plenty of our work. From rectangular-shaped pools to kidney bean-shaped, Pool Safety Fence of Florida has put fences, nets, and covers in many of our communities' pools. One of the main reasons safety barriers stand the test of time, is due to a truly professional installation. When it comes to putting a barrier around a pool you want it done right and you want a professional. That's exactly what Pool Safety Fence of Florida will provide for you!
Our Limited Lifetime Warranty
Our premium Pool Guard fence comes with a limited lifetime warranty. We guarantee our product with the hope that you find comfort in the fact that we will take care of you for years to come.
Your Time is Vaulable
We know that if you are calling us, you are doing so because you have a very important job to do and that is to protect your family from accidental drownings. We always answer the phone, get you an estimate quickly, and do everything we can to complete your installation right away. The faster we take care of you, the safer your family is!